How do i find the IP adress of my SMS Gateway?
Connect the SMS Gateway with your PC via a serial cable.


Download a terminal emulator. We recommend Putty: http://www.putty.org/.


Configure Putty as shown in the picture, Serial and Speed 115200.


i Find COM-Port
1. For Windows 10: Press the Windowskey and enter Device Manager, confirm with enter.


2. Under Connections (COM & LPT) configure the shown port in Putty.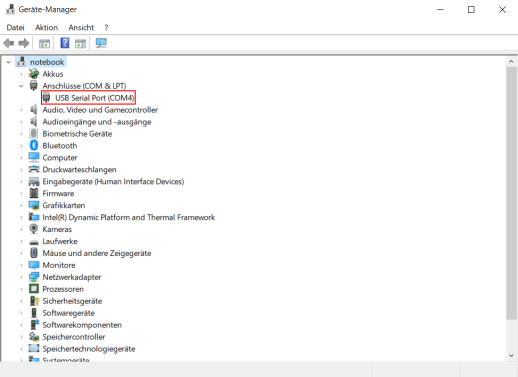 4. Press Open to connect to the Gateway.


5. Via the console menu, Show Software Version, you can determine the allocated IP after some time (has to be refreshed by opening the menu option again).
Related articles