Can my SMS Gateway receive and forward messages?
The SMS Gateway can of course also receive incoming messages.
i Incoming text messages are shown in the web interface under Messages - Incoming messages.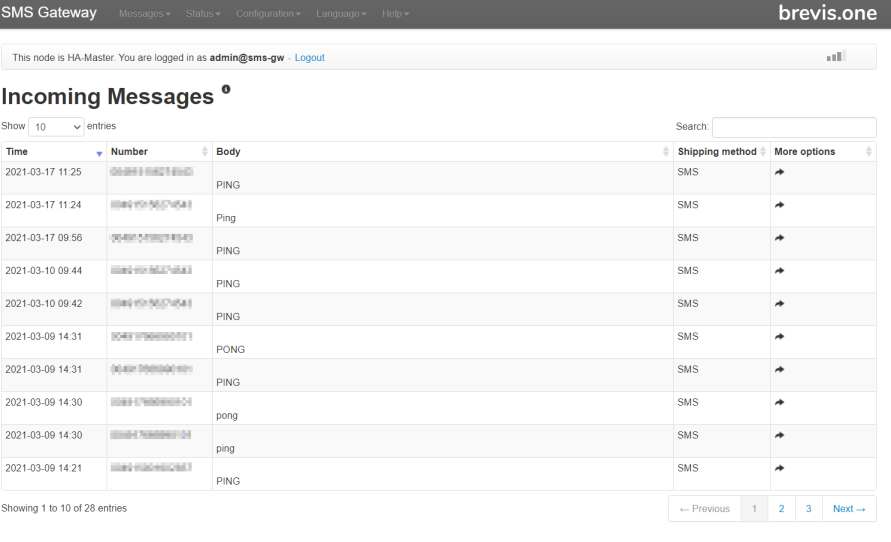 If you have licenced the forwarding feature or the messages routing feature, you can forward the received messages to various recipients and also forward to a script for further processing using HTTP Request. Further information is provided here.
Related articles