I receive the message: "This is not a safe connection". What does this mean?
You request the web interface of your SMS Gateway via HTTPS and receive one of the following error messages:
Google Chrome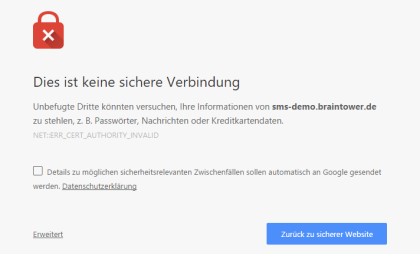 Mozilla Firefox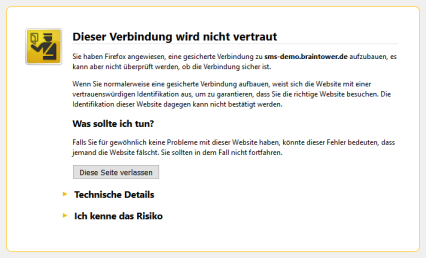 Microsoft Edge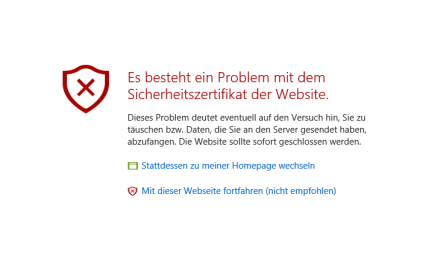 In the standard configuration, the SMS Gateway uses a self-signed Certificate, i.e. it has not been verified by a trusted third party. Import your own certificate so that this message no longer appears.
Further information is provided in SSL Support.
Related articles