How do I get a license for my SMS Gateway?
At first log in at the web interface of your SMS Gateway. If you have not yet uploaded a valid license file you need to do it now.
ê To request a license the gateway's clock information must be set properly. Check the NTP settings under Configuration - General.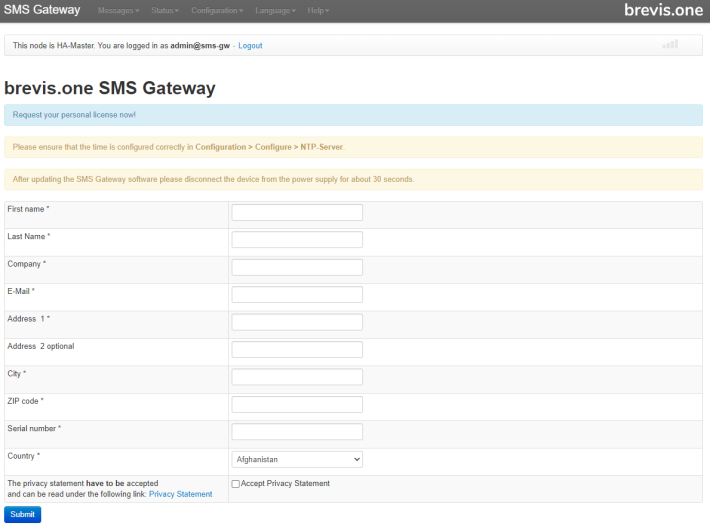 Fill in all the fields in the form and click Submit.
Send us your License Request support@brevis.one

After checking by the brevis.one Support Team you will receive a license file that can be uploaded beneath the registration form. The license file retains its validity for all further updates. Keep it in a safe place!
❕ From version 3.0.7, it is possible to rename the license file before uploading to the SMS Gateway. Former versions do not allow that!
Related articles